We believe people do business with people. That's why at OPC Direct, you'll find it's our people that set us apart from the rest. From our customer service department to our warehouse, service is our top priority.
As a second generation family business, we place a high importance on sustainability. And we're not just talking recycled materials. We mean sustainable ways of working that include our suppliers, products, people and our customers.
It's obvious we're pretty fond of packaging, but we know the muscle to our business is our people. We like to employ staff that 'get' what it means to be part of a team. People who take ownership, display passion and know that every customer interaction is key.
We've been delivering sustainable and innovative solutions for over 60 years.
That's over 350 dog years!
We've been delivering sustainable and innovative solutions for over 60 years.
that's over 350 dog years!
Once a bustling distributor of printing papers, Omaha Paper Company has re-imagined itself into OPC Direct, one of the few family-owned paper, packaging, and equipment distributors in the Midwest.


Despite the digital revolution, paper and packaging are just a fundamental part of the human experience. From a handwritten note to the zipper seal on your favorite coffee, we're committed to another 60 years of tradition, values, and innovation.


To meet the needs of our customers, our expansion into quality packaging products and machinery was seamless. By supporting the businesses of today and tomorrow, our team has earned the reputation of solving problems with value-added solutions regardless of the industry.

In addition to products from trusted brands, our out-of-the-box solutions, and consulting services guarantee you're getting the most out of your packaging.
delivery to any location in the US through our 63 distribution centers
We're in your neighborhood.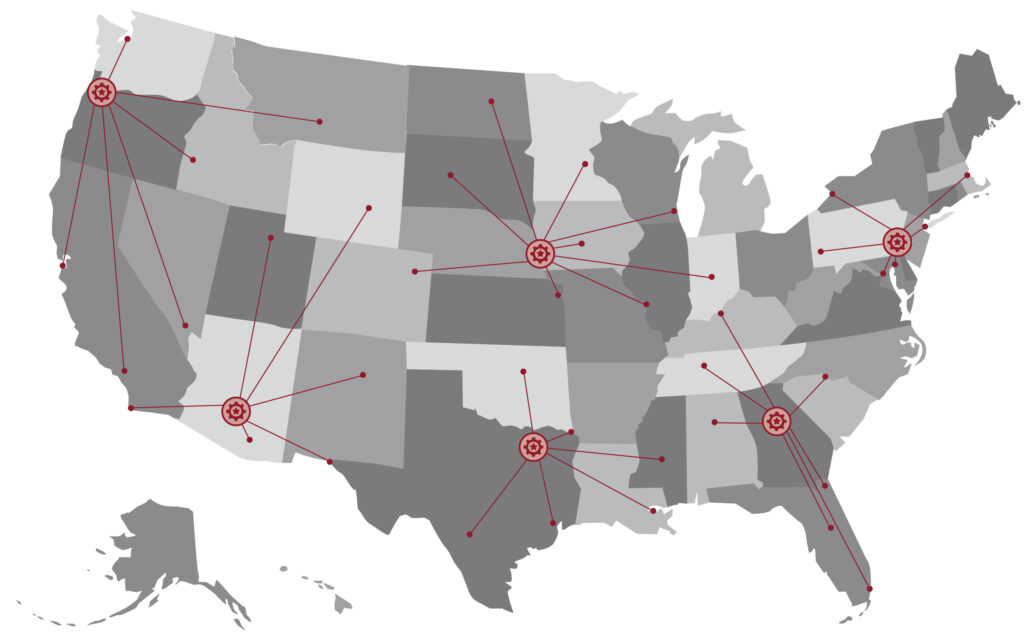 Most frequent questions and answers
Every customer has a dedicated, real person, pack-specialist to help with everything from quotes, to emergencies. However, if you are just needing to place a quick order, we offer a full-scale online ordering portal. You can order online by clicking the 'shop online' button in the upper right corner.
We accept credit card payments of Visa, Master Card, and American Express. Checks are accepted, but payment must clear before we finish processing and shipping your order.
For business accounts: Payment will be net cash thirty (30) days from the date of invoice. OPC Direct, at its discretion, may either (a) decline to make further shipments except upon receipt of cash in advance or upon giving of other security satisfactory to OPC Direct, or (b) terminate this agreement. Nothing in this paragraph is intended to affect the obligation of the buyer to accept and pay for the products. Click here to download our credit application.
OPC Direct has a National footprint with over 80 warehouses throughout our PDA network. Local daily delivery via our truck fleet runs a 350-mile radius of Omaha. Including daily trucks to Kansas City, Des Moines, and Sioux City. In addition, we utilize our network partners and preferred shipping carriers so you'll never run out of your must-have supplies.
Returns are accepted on a case by case basis. Please notify our customer service department if you have an issue with a product or order.
Whether you need a carton of paper for your office or personal protective equipment for your warehouse, we have a range of products to help your business increase efficiency and reduce costs.

Our sustainability goals are integrated into everything we do. OPC Direct continues to reduce our carbon footprint by eliminating waste, utilizing LED lighting in our facilities, and looking for better ways to distribute our products.